Wellness & Positive Mindset Coaching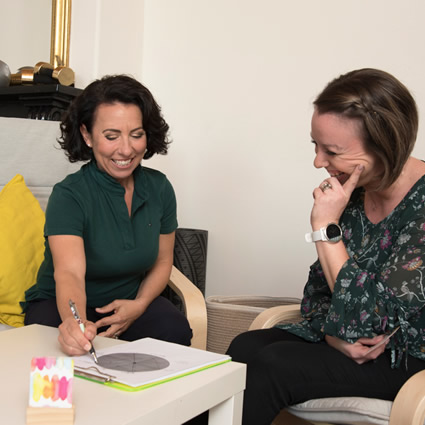 Finding solutions towards your health and wellness sometimes can be difficult. You've likely thought about something in your life that you just aren't happy with, and know that something needs to change.
At Vitality Semaphore, we understand that recognising an issue and choosing to take the steps to address it can seem daunting.
But that's why we're here-to help you through it effectively with natural tools.
What is Wellness & Positive Mindset Coaching?
Wellness & Positive Mindset Coaching is designed to help patients overcome, manage and thrive in an environment that may not be currently serving their needs or interest. For some, it may be work related, for others, it may involve worry and stress in another aspect of life. We also welcome patients who may be going through a transitional period of life and would like assistance finding their new normal, whether it be after a medical issue or simply a big change.
Whatever your concern, we're here for you and can't wait to help you. Your wellness sessions can either take place in person or from the comfort of your own home as we meet via video chat.
Many of our patients who've gone through coaching with Maria have found benefits including but not limited to:
Heightened contentment
Better problem-solving skills
Clearer thinking
Better fulfillment
Increased happiness and self-worth
The Process
Our first session will help you determine what that is and help highlight the areas that you genuinely want to change or work within. We'll do what we call a "wellness assessment" to figure out what may be causing problems in your life and get to know how we can best help you achieve your goals.
We begin with a solution focus approach for 6 sessions and journey through your strengths and areas that we can improve on. Whether the issue deals with your physical or exercise movement plans, nutritional habits, sleep, or reducing stress and the power house of all things living, we will work to identify and find the "how".
You'll work with Maria, who is a qualified and certified Life Coach and Adult Educator, and understands better than most that learning how to change a behaviour that is not serving you is one of life's greatest gifts. Our coaching package comprises 6 sessions done face to face or online. If being accountable and motivated is what you need, we're ready and happy to begin with you immediately.
Frequently Asked Questions
How long will it take until I'm feeling more confident and improved?
This depends on the amount of work you're willing to do and how much you want to change. We'll provide you with the necessary tools to accomplish your goals and work with you every step of the way to ensure progress.
What can I do to make my results better?
Being open and honest with yourself are two incredible traits that can help you achieve great things with wellness coaching.
Get Started Today
If you're wondering whether or not Wellness & Positive Mindset Coaching is for you, we'd love to speak with you and learn more about your goals. If we believe something else may benefit you further, we'll make our recommendations for you. At the end of the day, we always do what best serves our patients because your health matters most.
Learn more about our natural wellness offerings today!

Wellness & Positive Mindset Coaching Semaphore, Port Adelaide, West Lakes, Largs Bay SA | (08) 8242 1581