Meet Dr Mario Stefano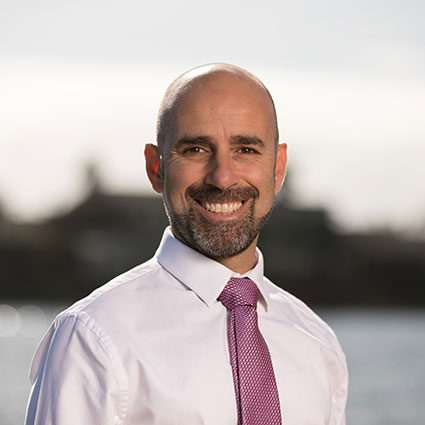 Becoming a Chiropractor was a way that I could help others, but it is also my way of life. I hold wellbeing as one of my highest values. We work hard as a family to maintain a healthy lifestyle. Eating healthy, exercising, reducing/ managing our stress levels, and looking after our spines are part of our routine.
Chiropractic is a vital part of life and maintaining good spinal health. Your health and wellbeing in part depends on a healthy spine and nervous system. Many people benefit from spinal maintenance.
Education
I graduated from Macquarie University in Sydney with a Master of Chiropractic in 1996, after having obtained a Bachelor of Science with a major of pathology, physiology and anatomy, and practiced in Australia for six years. I practiced in Italy for nine years, where chiropractic was little known and not regulated by the government. I saw a wide diversity of cases because people did not previously have access to chiropractic. You could imagine how a dentist might find the teeth of a community where no one had ever seen a dentist before, it was like that. During this time, My wife Maria and I built one of the largest chiropractic practices. I was President of the Chiropractic Association of the region and we were able to get the profession recognised. My experience was very filling and we felt it was time to come back to Australia to be with our family.
Once back in Australia I became the President of the Chiropractic Association of Australia – South Australia Branch – until its closure and the forming of the single National Association.
I am bilingual, I speak fluent English and Italian after having spent that 9 years in Italy. I use my language skills to better serve my practice members throughout our practice.
Outside the Office
We love life, sport and are into all things healthy. My wife Maria is a health and wellness coach and helps people be their best. I currently coach my son's soccer club and love being a part of the sporting community. All my three boys love soccer and love trying all new sports and community activities. I'm passionate about kite surfing; I competed in the National Kitesurfing Freestyle Championships and ranked second in the master's category. I love being in the ocean and regularly go all year round.
We live in Semaphore; we love the area and the beach lifestyle and love the community atmosphere. That is why we have our practice right in the heart of Semaphore. I can serve the broader communities of West Lakes, Port Adelaide, Semaphore and Royal Park. I believe that my service combined with our modern offices and convenience makes Back by the Beach Chiropractic Centre your number one choice in health care.

Dr. Mario Stefano | (08) 8242 1581